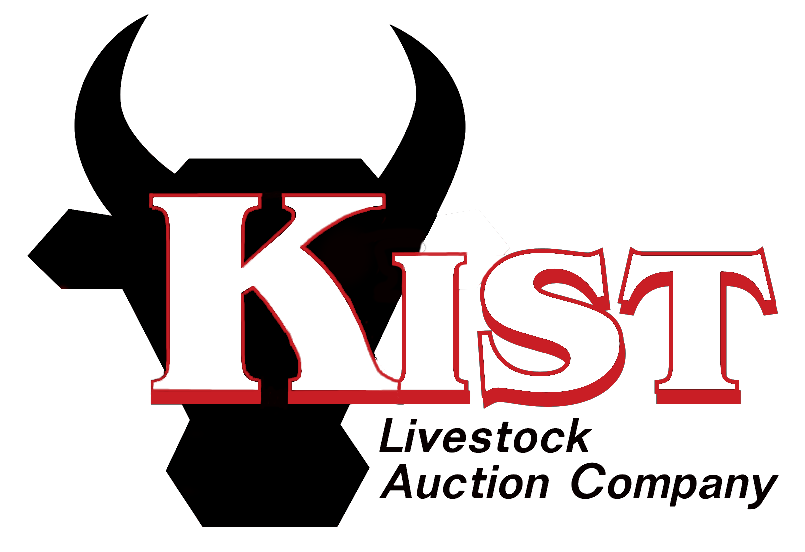 Since 1942
When Fred Kist Sr. leased the Morton county fairgrounds in 1942 to begin a tiny livestock auction, he probably had no idea it would grow to become a sprawling, modernized business that currently employees some 40 people.
The livestock business was located in South Mandan until 1956, when it relocated, moving to "The Strip" on Memorial Highway in Eastern Mandan. When the pavilion was officially opened 67 years ago, wire cutters were used to snip the barbed wire encircling the pavilion instead of the traditional scissors and ribbon. Since making the move, Kist has constructed a new roof over a portion of its yards, added a drive-thru chute for stock trailers, offers a free truck wash, implemented new vet facilities and installed a computerized ring scale.
Today, Kist Livestock, owned and operated by Bill & Jerry Kist, is one of the largest livestock auction markets in North Dakota selling over7 million cattle since 1956.
In June of 2006, Kist Livestock Auction was awarded "The Granite Award" by the Bismarck-Mandan Chamber and the Excellence in Business committee, for being a cornerstone of the Mandan and regional economy since 1942.
Sheep Sale 7/22/2022 - 1047 Sold                     KIST  LIVESTOCK  AUCTION      UP-COMONG  SALES Wednesday, August 10th ----Regular Feeder & Weigh Up Sale. Wednesday, August 17th----Regular Feeder & Weigh Up Sale. Friday, August 19th----Goat Sale followed...
No Results Found
The page you requested could not be found. Try refining your search, or use the navigation above to locate the post.